The Galactic Compass Quantum Infused Amulet Collection
In collaboration with Quantum Stones, we are very excited to bring to you this one-of-a-kind collection of Galactic Compass Amulets. Christmas is upon us and we want to share with you this most incredible pendant that was created solely for infusing the energies from Living the Mystical Life Daily. Each pendant has its own frequency and resonance with many different stone combinations to choose from. The unique design was carefully created to optimize the energy that is the essence of LMLD. The compass star draws from the four earthly elements depicted at it's points, Earth, Wind, Fire and Water.
These pendants have been overlayed with prayers and intention to increase their power and energetic field. These are perfect for a Christmas gift or even for yourself so that you can have a powerful tool that creates a field around your body as you wear it and gives strength to your spiritual hygiene. Happy holiday season and take a look at all the choices that have been crafted just for you.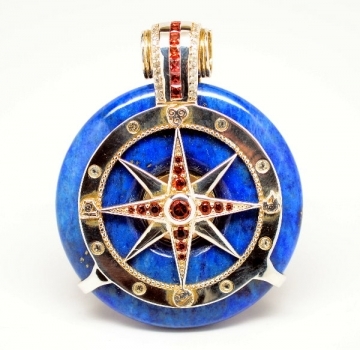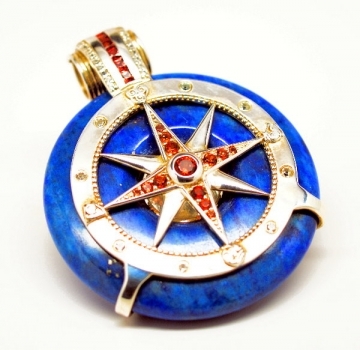 Lapis Lazuli with Garnet and White Topaz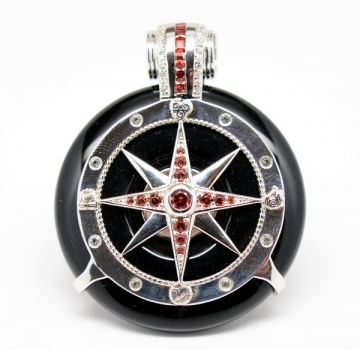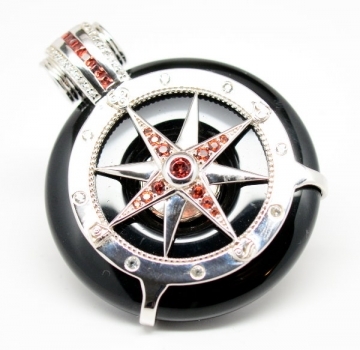 Black Obsidian with Garnet and White Topaz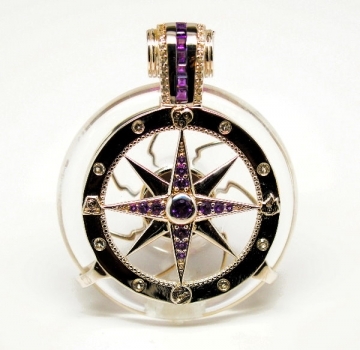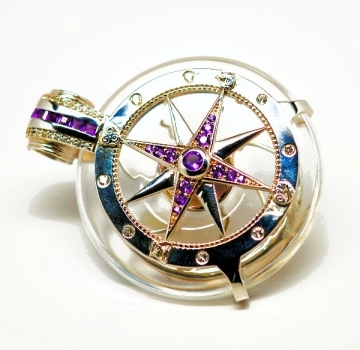 Clear Quartz with Amethyst and White Topaz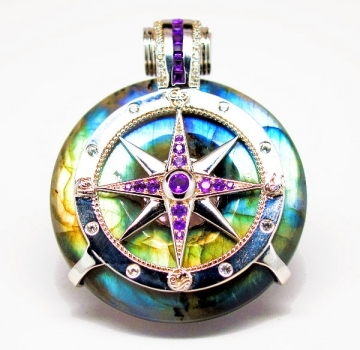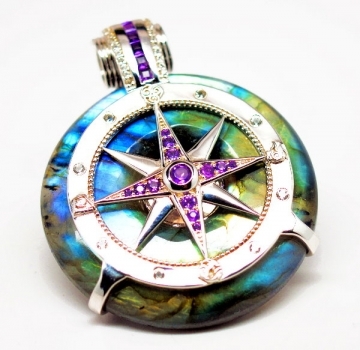 Rainbow Labradorite with Amethyst and White Topaz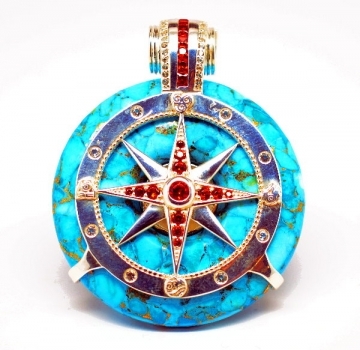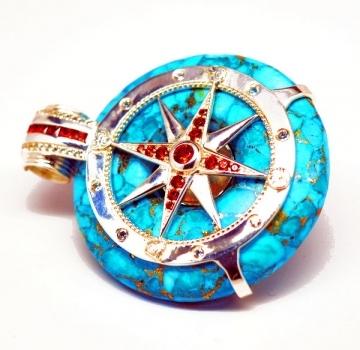 Turquoise with Garnet and White Topaz